Doctoral Internship in Health Service Psychology
A Note from the Associate Director for Training
Hello, and thank you for your interest in the APA-Accredited Doctoral Internship in Health Service Psychology at VCU UCS! We are aware that this is a significant time in your academic career, and that you are looking for an internship site that matches your professional goals and personal needs. As you explore our website and information about our program, please reach out to me with any questions or concerns! We wish you the best, and please take care of yourself in this intense process.
In Solidarity,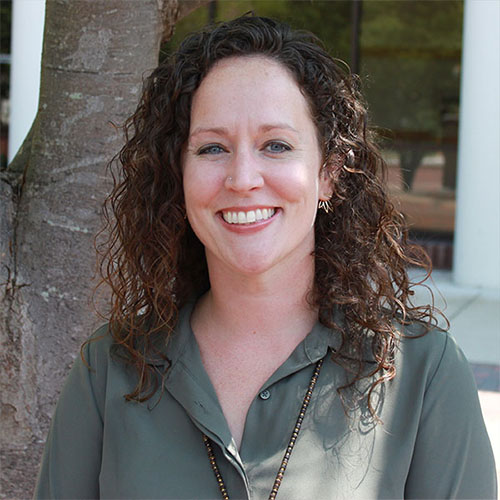 Megan D. Guinn, Ph.D., LCP
Associate Director for Training
Overview
University Counseling Services (UCS) provides a one-year (12-month; 2,000 hours) intensive psychology internship with the primary goal of preparing interns for professional practice in health service psychology. In order to successfully complete internship at UCS, interns must demonstrate competence in the following areas: research; ethical and legal standards; individual and cultural diversity; professional values, attitudes, and behaviors; communication and interpersonal skills; assessment; intervention; supervision; and consultation and interprofessional/interdisciplinary skills.
More Information
The Doctoral Internship in Health Service Psychology at VCU University Counseling Services is accredited by the American Psychological Association (APA). Questions related to the program's accredited status should be directed to the Commission on Accreditation:
Office of Program Consultation and Accreditation
American Psychological Association
750 First St., NE
Washington, DC 20002-4242
(202) 336-5979
apaaccred@apa.org
https://accreditation.apa.org/