Adjustments to Training Programs in Response to the Covid-19 Pandemic
UCS continues to monitor the public health situation related to the COVID-19 pandemic and will continue to operate based on best practices from public health guidelines and the university in terms of telework and telemental health service provision. Both clinical staff and trainees are currently working on a hybrid schedule (partial from UCS office, partial telework) at the time of this posting. Additional adjustments are made as new information develops from public health guidance and the university. Clinical work (individual/group therapy, triage/assessment, crisis services, and outreach) is offered via both in-person and virtual/telemental health modalities. Training activities (seminars, supervision, etc.) are also offered via both in-person and virtual formats. All staff and trainees are provided with personal protective equipment (PPE), cleaning supplies, and required technology.
Client demand continues to be high during the pandemic for all clinical services, allowing for sufficient clinical training hours.
1/31/2023
Letter from the Associate Director for Training
Dear Prospective Trainee,
Thank you for taking the time to learn more about the training program offered at University Counseling Services (UCS) at Virginia Commonwealth University (VCU)! We understand that the choice you make about where to pursue clinical training is a critical one, and we hope this section will help you get a sense of who we are and what we do here at UCS.
Core Training Tracks
To give you a broad overview of our training program, I'd like to take a moment to tell you about some of our core training tracks. Our training program is interdisciplinary, and we currently have trainees from psychology, social work, and psychiatry. Our advanced mental health resident positions are full-time and year-long for trainees who have completed their MSW or doctorate in counseling or clinical psychology. We also have a doctoral internship in health service psychology. Our doctoral internship has been accredited by the American Psychological Association since 1988 and received a ten-year reaccreditation in 2018. We accept four doctoral interns each year. We also offer training for MSW students in their first (generalist) and second (specialization) year, and for counseling psychology doctoral students in their 2nd or 3rd year. Other training programs include an advanced practicum in group training for psychology doctoral students and group training for psychiatrists in their third year of residency.
Apprenticeship Model
University Counseling Services utilizes an apprenticeship model for training. The core elements of this model entail mentoring and a developmental approach. We understand that trainees arrive with various academic and experiential skills and experiences (i.e., prior training and life experiences), and we attempt to meet trainees where they are, develop collaborative and developmentally appropriate training goals, and provide a balance of support and challenge along the way. Our training program is an integral part of the counseling center, and our staff is exceptionally committed to working with our trainees. Each staff member participates in the training program, and trainees have opportunities to be mentored by staff in a variety of capacities. Furthermore, we have an open-door policy and invite trainees to consult or just stop by to touch base at any time. Our staff values a relational approach to training and supervision, and as such, we welcome opportunities to get to know trainees. Former trainees often remark about how they felt cared for here, how they felt this was a safe place to grow as a clinician, and that the staff felt like a family.
Diverse Clients and Staff
One of the most wonderful things about receiving clinical training at UCS is the opportunity to work with a diverse client population and staff. VCU has a large international student body representing over 50 countries. VCU is also becoming well known for its support and advocacy for people who identify as members of the LGBTQIA+ community. VCU students are diverse in all ways: ethnic/racial identity, sexual orientation, gender identity, age, religious beliefs, ability status, SES, etc. Students who present to UCS for therapy also bring diversity in terms of presenting concern. This brings a wonderful richness to the clinical work we do at UCS. Other strengths of our training program include our group therapy program, crisis training, and training in the provision of supervision (for psychology interns and advanced mental health residents).
I hope this letter has given you a sense of what it might be like to complete your clinical training at UCS. Some of the things I value as both a former trainee and current training director at UCS are our culture of mutual respect, collegiality, collaboration, transparency, and dedication to excellence. I look forward to the possibility of working with you!
If you have any questions or if I can be of any assistance in your decision-making process, please don't hesitate to contact me at (804) 828-6200 or mguinn@vcu.edu. For more information about specific training programs, please refer to the "Professional Training" section of the website.
Sincerely,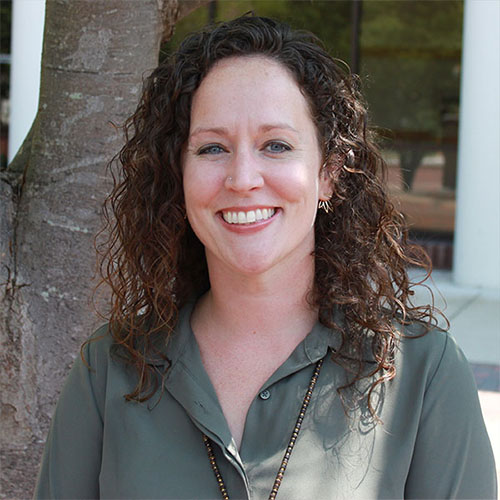 Megan D. Guinn, Ph.D., LCP
Associate Director for Training